MVA034B Multi-Vane Air Motor - Direct Drive Series by Ingersoll Rand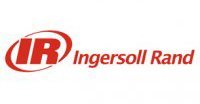 SKU:

MVA034B

UPC:

Shipping:

Calculated at Checkout
Description
MVA034B Specifications
| | |
| --- | --- |
| Model | MVA034B |
| Max Power hp | 4.15 |
| Max Power kw | 3.09 |
| Speed at Max. Power (rpm) | 3000 |
| Free Speed (rpm) | 6250 |
| Starting Torque lb.-ft. | 8.3 |
| Starting Torque Nm | 11.3 |
| Stall Torque (ft.-lb.) | 12.8 |
| Stall Torque Nm | 17.4 |
| Air Consumption at Max. Power (scfm) | 181 |
| Air Consumption at Max. Power (m^3/m) | 5.12 |
| Weight lb. | 16.5 |
| Weight (kg) | 7.48 |
Will not burn out: Air motors can be stalled or overloaded for long periods without damage.
Great for harsh environments: No heat build up or sparks make air motors ideal for use in flammable or explosive environments.
Instantly reversible.
Compact and portable: Get maximum horsepower in minimum size.
Variable speed: You may utilize a wide range of speeds by using a simple valve on your input air supply line.
Minimum maintenance: Our motors have a proven history of long, low maintenance life. All you need to provide is a clean air supply and proper lubrication.
No shock starts: Air cushioned start-up cuts stress on your equipment.
Mounting options: Face and foot mount.
To view our complete selection of pneumatic air motors, return to
Air Motors - Home
.
CCN Number 1124163
View All
Close