8655-B( )-A Lead Screw Tapper by IR Ingersoll Rand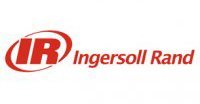 SKU:

8655-B( )-A

UPC:

Availability:

Please Call For Pricing and Availability
Description
8655-B( )-A Specifications
| | |
| --- | --- |
| Model | 8655-B( )-A |
| American Thread Pitch ( T.P.I. ) | Consult Factory |
| Air Consp. @ Working Speed L/cycle | 85 |
| Tap Capacity Steel SAE1213 | #0 to 1/2" |
| Tap Capacity Aluminum T4 | #0 to 5/8" |
| Free Speed rpm | 175 , 325 , 600 , 1300 , 2400 |
| Model Numbers per Application | Consult Factory |
| Standard Chuck Capacity | #0 to 1/2" |
| Metric Thread Lead (MM) | Consult Factory |
| Stroke Length mm | 50.8 |
| Air Consp. @ Working Speed ft^3/cycle | 3 |
| Stroke Length inches | 2" |

1/2" .62 HP (.47 kW) The ARO Lead Screw Tapper is designed for precision hole tapping in medium and high-production machining applications. The Ingersoll Rand lead screw tapper is air operated and is fully automatic, with a built-in pressure-operated valve, manual controls and remote control ports for starting and retracting. Installation is easy, with only simple pneumatic circuitry required. It can be used individually or in conjunction with other pneumatic and electric self-feed tools and maching components.
Repeatable tapping depth accuracy of +/-.005" (.127 mm).
Stroke length is fully adjustable from 3/16" (4.8 mm) minimum to 2.0" (50.8 mm) maximum for use in a wide range of setups.
A built-in "no-hole" sensing system prolongs tap life by automatically retracting the spindle when a pilot hole is missing or when excessive misalignment exists.
Modular tool design enables easy servicing of air motor and gearing, and offers convenient, economical speed and lead screw conversions as job requirements change.
Compact size requires less machine space for increased design flexibility.
Fixed-position foot mounting requires no additional mounting hardware while providing added rigidity.
A wide selection of pneumatic tapper models is available for both American and metric threads.
Twin and multi-spindle tapping heads are available for close-center machining requirements.

To view our complete selection of air and electric drills, click here to return to Drills and Tappers - Home.
View All
Close