Chicago Pneumatic CP7731C 3/8" STUBBY IMPACT WRENCH-COMPOSITE | 8941077311

SKU:

8941077311

UPC:
Description
CP7731C - Ultra Compact & Powerful
Benefits
Best power to weight ratio: 346 ft-lbs / 470 Nm
Ultra compact
Easy to use
Durable
Features
2.1 lbs. – 1.0 Kg
346 ft.lbs - 470 Nm of maximum torque in reverse
4 1/4 in – 107 mm length
Jumbo hammer mechanism
Steel motor
Aluminum clutch housing
Composite housing with curved handle with Thermo-Plastic Rubber injected
S2S: 1 hand Forward – Reverse operation
New power setting system: 1 hand-operation behind the trigger
2 positions in reverse: max and lower torque
2 positions in forward: max and low torque
Socket retainer ring
Full teasing trigger
Part number
8941077311
Model
CP7731C
Handle type
Pistol
Square drive
3/8"
Working Torque Range (fwd)
61-289 ft.lbs
83-392
Maximum Torque (reverse)
345 ft.lbs
469 Nm
Free speed
9000 rpm
Net weight
2.2 lb
1 kg
Power/weight ratio
157 ft.lb/lb
470 Nm/kg
Length
4.2"
108 mm
Average air consumption
4.2 cfm
Actual air consumption
16.7 cfm
Air inlet thread size
0.25 "
Min. hose size
3/8"
10 mm
Sound pressure
92.8 db(A)
Sound Power
103.8 db(A)
Vibration α (ISO-28927-2)
10.33 m/s²
Vibration K (ISO-28927-2)
1.38 m/s²
Socket retainer
Friction ring
Clutch type
Single dog clutch
Box dimensions
6.89*8*3
175*202*75
A Genuine Chicago Pneumatic product. For more information on this item or to order, please call Zampini Industrial Group at 1-800-353-4676.
Established in 1901, Chicago Pneumatic Tools offers hundreds of quality air tools designed for a wide range of maintenance and production applications: impact wrenches, ratchet wrenches, screwdrivers, drills, grinders, sanders and polishers, cutting tools, and a whole lot more. Based on decades of expertise in providing the right tools, compressors or construction equipment for the toughest demands, CP understand the needs of the professionals for maintaining and repairing heavy equipment and machinery on-site or off-site.
Zampini Industrial Group is proud to be a premier online supplier of Chicago Pneumatic Tools, and our numerous years representing the CP brand has provided us with a wide range of valuable application experiences that we use to help you get the perfect CP tool for your job!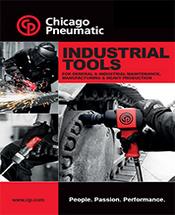 CP Chicago Pneumatic Industrial Tools
View All
Close